No wonder DOTA session today felt great, despite losing some and winning some games. Liverpool put 6 past Hull city, which looked unlikely when Geovanni leveled the scoreline, but when Torres is in the form of his life, weaving and dancing past defenders, there really isn't any other outcome is there?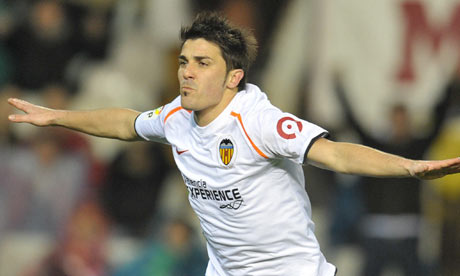 And this guy coming to Liverpool for Euro 49M? Rafa did requested for the co-owners the fund to bring this hotshot in, but for Euro49M?
Really? Do we even have that money? This after my beloved Reds brought Kyrgiakos as defensive cover for a miserly Euro3M!?!This after bringing in Babel and Ngog for millions of pounds and not giving them the chance to play regularly?
Wahahaha.. Okay, so I'm excited at the prospect of this fella's arrival but until any papers are signed, this is nothing more that just a rumour.
Euro 49M! Wow. That's countless hours of DOTA sessions man…
Oh, yeahooo! Liverpool won again! *winks*